Top Rated

(5.0)

2 votes


(4.5)

2 votes


(4.5)

2 votes


(4.0)

2 votes


(4.0)

2 votes
Links
Misc


Archives for: November 2007, 01
Nov 1 '07
Shame that Colbert's name won't be on the ballot. Sad day for America.
A little too much frisking...
Great new Demotivator!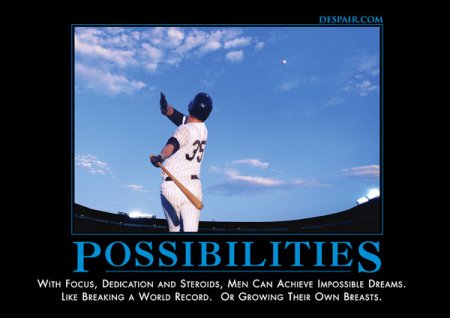 Picks for the week
Don't even think about forgetting to make your selections for College Pick 'Em this week. The season is winding down, but there's still a ton of points to be gained. There's still plenty of time for a comeback or to really pull away from the pack - get on it.